Welcome to Oklahoma City's
Renew Wellness & Aesthetics
Renew Wellness & Aesthetics is the premier Oklahoma City medical spa and home of The Natural Oklahoma Look™. We provide the leading treatments in aesthetics and sexual health for both men and women.
Dr. Julie Shelley, Jessie Hammock, RN, and Ashley Hale, LE, lead our highly skilled OKC med spa team in creating a service menu for the most demanded cosmetic and wellness procedures. Renew is based in Oklahoma City but serves patients throughout the Oklahoma City metro including Nichols Hills, Edmond, and Norman. Our top med spa OKC treatments include Botox®, dermal fillers, Moxi laser treatment, BBL Hero laser treatment, Emface, Emsculpt Neo, Emsella, BHRT, sexual wellness, weight loss and urinary incontinence treatments. Additionally, a variety of skin care treatments are also available through Renew including customized facials, DiamondGlow® facials, dermaplaning, and chemical peels.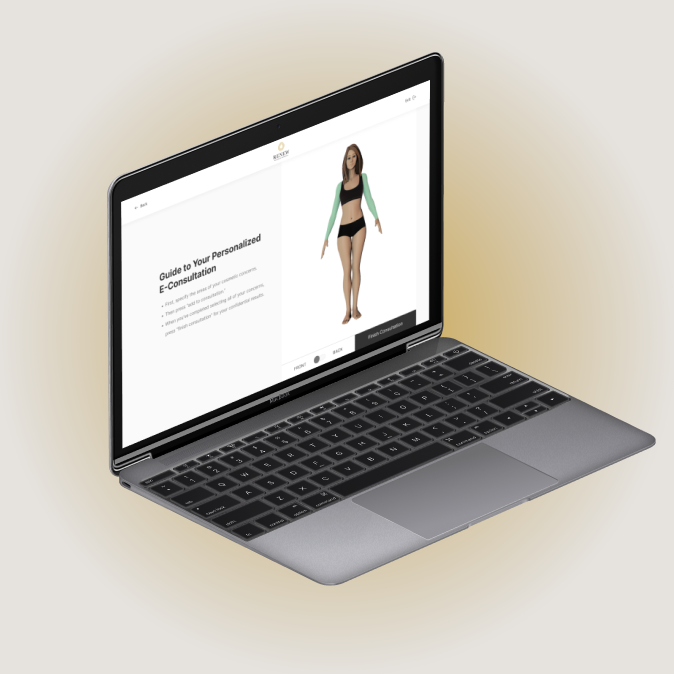 Virtual Consultation Tool
Use our Virtual Consultation Tool to get matched with personalized treatment options for your unique concerns.
Start My Virtual Consultation
"Jessie is so wonderful! I was nervous during my first visit but she was patient with me and listened to all of my concerns. She is attentive and provides excellent advice regarding my face shape and features. She truly has your best interest in mind. On top of being amazing at what she does, she is also extremely personable and I enjoy every visit at Renew's beautiful (and new!) office. Jessie came recommended to me by a friend and I do not hesitate one bit to recommend her myself! Truly a 5 star experience!"
"I had the loveliest experience at RENEW this afternoon. Ashley was kind, and thorough when answering my skincare questions. She was also VERY knowledgeable and considerate when recommending products. Even the front desk associates were super friendly! I am so pleased with my facial & know you'll love their services too!"
"The staff is very friendly and treats you like first class as soon as you walk in the front door. Dr. Shelley is very friendly and attentive and she takes the time to listen and discuss any concerns or thoughts about the procedure being done. I have only begun to visit Renew Wellness & Aesthetics starting a few months ago but I plan on returning for years to come. Their new facility is super nice and spacious as well!"
"Love the providers and staff at Renew! Everyone is so friendly and helpful. Jessie does my injections and she is so kind and talented, and she always takes the time to talk to me and listen to my concerns. I trust them and wouldn't go anywhere else."
"Ashley never disappoints every time I have my facials! She is always able to tailor my sessions based on how my skin has been reacting to various stressors. She's one of the best at Renew. They are all experts there, and I recommend Ashley and Jessie at Renew Wellness for your skincare needs!"
"Just saw Dr. Julie and she was really great. Super friendly and knowledgeable. The same for her staff - everyone made us feel welcome and my wife and I really enjoyed meeting everyone. The place is very clean, modern, and stylish. Even though the facility is upscale and in the best neighborhood in OKC, my consultation was free and there was no hard sell to buy products after. But they do sell the best products and I did in fact buy some sun screen, because too much sun was at the root of my issue. I highly recommend Dr. Julie and Renew Wellness and want to thank them for their kindness and professional care."
"This place is amazing. I've had insecurities about my skin forever. They work so hard to do everything they can to make me feel comfortable in my skin and care so much for every individual patient! Jessie is a lifesaver and the entire staff is so welcoming and kind. I feel so much better in my own skin and it's all because of Renew!"
"Ashley is amazing! I just had a diamond glow facial and feel so refreshed. Ashley is kind, passionate about transforming your skin, and so knowledgeable. A true skin care expert. I trust her and would not go anywhere else. Thank you for a wonderful experience."
"I am so grateful I found Ashley! Not only is she highly knowledgeable, caring and fun, her unique diamond glow facial has changed my (skin) life. The passion for her profession truly shows. The atmosphere of the office is chic, modern, and relaxing. Highly recommend!"
"I have been going to Ashley for several years, and I continue to be in love with all her services and my results. I will never go anywhere else for my facials; I get so many compliments on my skin. I love all her work. I'm a patient for life now because of it. Thank you, Ashley, and all the wonderful girls at Renew."
"Jessie is simply the best. She always takes as much time as you need to answer any questions and make you feel at ease. She genuinely cares deeply about all of her patients. I would highly recommend over and over again!"
Award Winning Facilities
Renew Wellness & Aesthetics is proud to be the only ZO® Skin Health Blue Diamond Partner in the state of Oklahoma and our multi-state region. This designation means our providers are extensively trained in ZO® Skin Health products and are certified as ZO® Skin Health Experts.
Our office is the only location in Oklahoma qualified as a Center of Excellence with the Intimate Wellness Institute.  This recognition demonstrates that our providers have undergone extensive training with the most highly qualified expert physicians in the field of intimate wellness.
We have been consistently recognized annually as one of the top medical spas in the Oklahoma City metro area.
Home of The Natural Oklahoma Look™