Semaglutide & Terzepatide Injections in Oklahoma City
A Game Changer for Weight Management
Weight is an intimate conversation. It's personal in the sense that we each have an individual genetic makeup that informs it, as well as our own unique histories and relationships with our bodies. We all have personal goals for our overall well-being, each deserving of unique exploration and encouragement.
If support with weight loss and management is a personal decision you're making, our clinicians at Renew have been diligently researching, vetting, and testing an innovative new treatment to support our patient's goals.
Semaglutide and Terzepatide injections are pharmacotherapies for the treatment of weight loss. Designed to be injected once a week in the stomach, thigh, or arm, it imitates a hormone in the body called glucagon-like peptide-1 that we naturally yield in our intestines. The treatment results in decreased hunger, prolonged fullness, and ultimately weight loss.
The imitation of this hormone impacts your body in two ways:
– It influences the hunger centers in the brain, specifically in the hypothalamus, curbing your hunger, cravings, and appetite.
– It prompts your stomach to empty more slowly, prolonging satiety or fullness after meals
Paired with the support and respect of our clinicians at Renew, the net result is safe and effective weight loss. We will be your partner as we honor and love what is— while also navigating and upholding your health and quality of life goals. Call Renew Wellness & Aesthetics today to discuss your individual needs, share your personal goals, and learn more about how Semaglutide and Terzepatide can work with your body to promote its ability to reach and maintain a desired weight that is healthy for your unique and beautiful body.
Semaglutide & Terzepatide
Treatment Details
What it Treats
Medical obesity
Health issues related to obesity
Unregulated appetite
Eligibility
Female and Male
18 or older
Why Try a Semaglutide & Terzepatide in Oklahoma City?
01
Streamline weight loss
When used in combination with diet and exercise, semaglutide and terzepatide injections are proven to reduce body weight by an average of 14.9% or more.
02
Regulate your food intake
Semaglutide and terzepatide injections mimic the hormones in your brain that regulate your appetite, helping you naturally crave and eat less.
03
Modify behavior
This unique treatment leaves patients feeling fuller longer and allows them to more comfortably make modifications to diet and portion size.
The Semaglutide & Terzepatide Process
What to Expect
Consultation
When it comes to medical weight loss plans, it's important to customize the treatment plan specifically for you. Everybody is unique, which is why at Renew Wellness & Aesthetics we always start with a detailed consultation. Dr. Julie Shelley will get to know you, your medical history, and your individual weight loss goals. A simple blood draw will be taken at this appointment for lab work.
Treatments
At your second appointment, Dr. Shelley will complete a thorough lab review with the patient. If Renew's semaglutide or terzepatide weight loss programs are a good choice for you, a custom 12-week treatment program will be developed for you. Each week, you will receive an injection of Renew's semaglutide or terzepatide, which is custom-compounded with Vitamin B6 to counteract any potential side effects. In addition, you will receive a weekly Skinny Shot with Vitamin B12. During this time, your provider will measure your progress and answer any questions you may have.
Results
Patient results vary based on their personal anatomy, goals, and treatment plan. Your provider will discuss a tentative timeline during your consultation.
Frequently Asked Questions
Am I a candidate for semaglutide injections?
If you are struggling to lose weight through a healthy diet and exercise alone, you may be a candidate for semaglutide injections. A consultation at Renew Wellness & Aesthetics is the best way to determine whether you could benefit from medically supervised weight loss injections.
How long will I have to take semaglutide or terzepatide?
This can vary based on the patient, but Renew's semaglutide and terzepatide weight loss programs are12 weeks or longer.
Will I gain back the weight?
After you finished your course of treatments, we will work with you to ensure that you have the knowledge and resources you need to maintain your ideal weight.
Do you offer other weight loss injections?
Yes, Renew Wellness & Aesthetics helps clients manage their weight in a variety of ways. In addition to semaglutide and terzepatide shots, we also offer the Super B Slim Boost and the Skinny Shot, which are special cocktails of amino acids, B vitamins, and lipotropic agents.
GET THE NATURAL OKLAHOMA LOOK™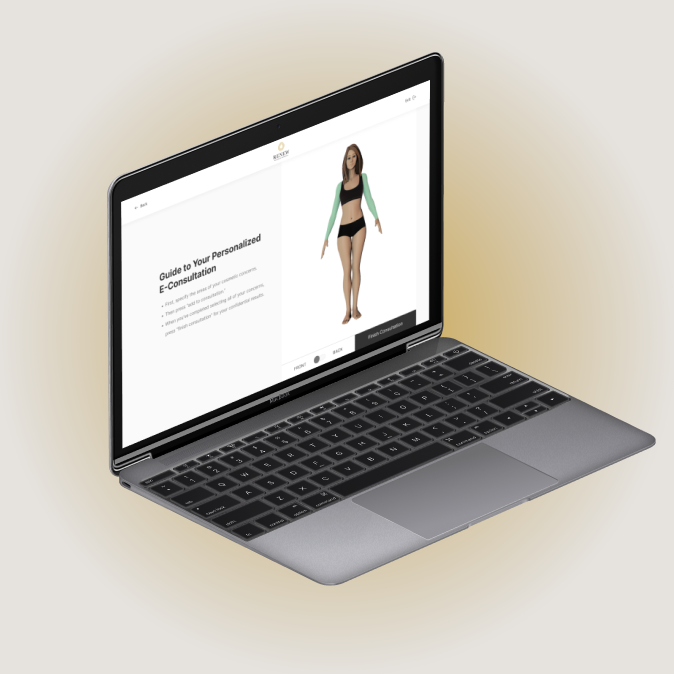 Get Started
Tell us more about what you need using our Virtual Consultation Tool. Simply input your concerns and we'll provide custom treatment recommendations for your unique needs.
Virtual Consultation