PRP Hair Restoration in Oklahoma City
Restore Your Natural Hairline
Platelet-Rich Plasma (PRP) therapy has proven to be very beneficial for both men and women who are suffering from hair loss. PRP is a non-surgical option for patients who want to stimulate hair growth for aesthetic purposes, or if they have a condition that causes hair loss.
Some in the medical community agree that PRP injections trigger natural hair growth by increasing blood supply to the hair follicle and increasing the thickness of the hair shaft.
PRP hair restoration therapy is a 3 step process.  First, a patient's blood is drawn in the office, similar to a routine blood test.  Human blood contains stem cells and autologous blood products that contain essential growth factors that assist in the regeneration of tissue and healing.
The blood is then spun in a centrifuge and the PRP is separated. It is then removed from the rest of the blood. The concentrated PRP is injected into the scalp in areas that need increased hair growth. There is no sedation involved with this procedure, so the patient is then free to drive home without assistance.
PRP Hair Restoration
Treatment Details
What it Treats
Hair Loss
Hair Thinning
Alopecia Areata
Alopecia Totalis
Hypotrichosis
Eligibility
Female or Male
21 or older
Recovery & Downtime
There is no downtime after PRP injections for hair restoration; however, we recommend patients do not wash their hair on the day of their injection.
Why Try PRP hair restoration in Oklahoma City?
01
Natural Approach
We derive the PRP injectable product from your own body in order to prevent any complications during treatment.
02
Complements Other Approaches
If you've already had a hair transplant or other procedure to reduce hair loss, PRP injections can help improve your existing results.
03
Convenient
Unlike more invasive hair restoration methods, there is no downtime after PRP therapy, so you won't need to take off from work or coordinate a driver.
Dr. Julie Shelley Talks PRP for Hair
Dr. Julie Shelley, Family Medicine Physician and Medical Director at Renew Wellness & Aesthetics, discusses platelet-rich plasma (PRP) hair restoration, who a candidate might be, how our process works, and what results you can expect.
The PRP Hair Restoration Process
What to Expect
Consultation
Before your PRP injections in Oklahoma City, you'll meet with one of our providers for an initial consultation. We will discuss your hair loss concerns, goals, and sensitivities to find the best approach for you. Based on this consultation, we will create a personalized treatment plan for your needs.
Blood Draw
The first step in the PRP hair restoration process is to draw your blood, place it in a centrifuge, and isolate the PRP growth factors from the red and white blood cells.
PRP Injections
Your provider will then inject small amounts of this PRP into the scalp to help stimulate hair growth in areas of thinning or total loss.
Pre-Care Instructions:
Let us know if you are currently taking any blood-thinning medication or beta-blockers.
Avoid taking anti-inflammatory medications like Ibuprofen, Motrin, Naproxen, and Aleve for at least 3 days prior to treatment.
Refrain from smoking or consuming alcohol for at least 3 days prior.
Continue taking other prescriptions as needed.
Increase fluid intake the day prior to the day of your treatment to ensure you are hydrated for the blood draw.
Eat a normal breastfast and/or lunch the day of your treatment.
Post-Care Instructions:
No pressing, rubbing, or touching of the area.
No washing your hair until the day after your PRP treatment.
No taking non-steroidal anti-inflammatories, such as Advil, Aleve, Aspirin, Ibuprofen, Motrin, etc., for 5-7 days, as will decrease the collagen response.  You may take Tylenol 1000 mg every 8 hours as needed for pain.
No saunas, swimming, or steam rooms for 2 days.
No strenuous exercise or sun exposure for 2 days.
No drinking alcohol or caffeine, and smoking for 3 days.
Frequently Asked Questions
Do PRP injections hurt?
There is little discomfort associated with a PRP hair restoration treatment. As your provider about topical lidocaine or Pro-Nox to make your treatment more comfortable.
How many PRP hair restoration treatments will I need?
Typically, the number of treatment sessions ranges from 3-4 treatments spaced every 4 to 8 weeks, depending upon the severity of the patient's symptoms. Please consult with one of our medical practitioners at Renew Wellness and Aesthetics to better understand your individual needs.
How long do results last after PRP hair restoration? 
One maintenance session is generally recommended every 3-6 months, or as required. Your medical practitioner at Renew Wellness and Aesthetics can advise the best time interval for your specific needs.
GET THE NATURAL OKLAHOMA LOOK™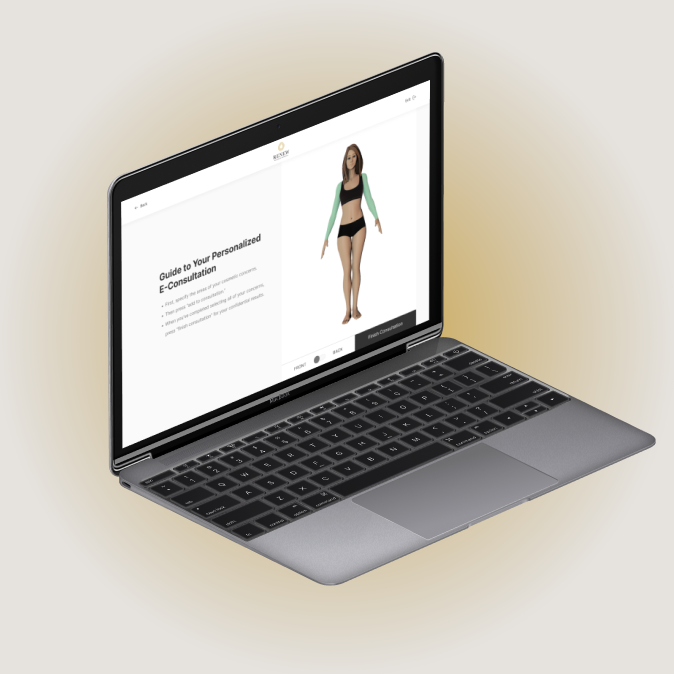 Get Started
Tell us more about what you need using our Virtual Consultation Tool. Simply input your concerns and we'll provide custom treatment recommendations for your unique needs.
Virtual Consultation