Nutrafol® Hair Supplements in Oklahoma City
Combat Thinning Hair With Science
The #1 Dermatologist-Recommended Hair Growth Supplement
The majority of men and nearly 50% of women struggle with hair loss during their lifetime. When it comes to finding a solution, the options may seem daunting. If you're not ready to start over completely with invasive surgery and haven't seen results from vitamins, Nutrafol® hair supplements in Oklahoma City may be right for you!
Renew Wellness & Aesthetics in Oklahoma City offers Nutrafol® supplement capsules that target hair thinning at the root. Our natural approach addresses everything that impacts your scalp health, including your hormones, stress, lifestyle, metabolism, nutrition, and aging. These 100% drug-free products are backed by clinical studies, providing innovative solutions for men's and women's long-term hair health and confidence.
Nutrafol® Hair Supplemements
Treatment Details
Treat Thinning Hair Caused By
Stress
Hormones
Lifestyle
Metabolism
Nutrition
Aging
Eligbility
Male or Female
18 or older
Why Try Nutrafol® Hair Supplements in Oklahoma City?
01
Tailored to You
The Nutrafol® system is customizable based on your needs, age, and the unique causes of your thinning hair. We can incorporate targeted boosters alongside your Nutrafol® Hair Supplements in Oklahoma City to further enhance your results.
02
Based in Science
Nutrafol® Hair Supplements are created with medical-grade, clinically proven ingredients that target key factors causing thinning hair. The system is peer-reviewed, published, and backed by research.
03
Real Results
Treating the causes of thinning hair takes time, but you'll be able to tell a difference in just a few months.
The Nutrafol® Hair Supplement Process
What to Expect
Consultation
Before we recommend that you try Nutrafol® hair supplements in Oklahoma City, you'll meet with one of our experienced providers for an in-depth consultation. Once we've established your concerns, goals, and timeline, we'll narrow down a plan that best suits your needs. 
Start Your Treatment
Due to the high demand and strength of these products, purchasing these supplements through a trusted practice is crucial. This grants you access to expert guidance along your hair journey to ensure that you're improving at a healthy rate and to adjust your treatment as needed. After you receive your tailored Nutrafol® formula, you'll start taking your daily dose.
Next Steps
Most patients notice improvements like improved sleep and reduced stress in the first month, but you'll really start to see hair growth results after 3 months and optimal results after 6!
Frequently Asked Questions
How do I choose the right Nutrafol® Hair Supplements?
A wide range of internal and external factors can lead to hair loss. Nutrafol® carries supplements that target these specific factors, which yields far more dramatic results than guesswork. When it comes to finding the right Nutrafol® hair supplements in Oklahoma City for you, we strongly recommend working with one of our experienced providers to ensure the best outcome.
Will Nutrafol® work for my hair type?
Nutrafol® Hair Supplements were formulated to promote growth in all types of hair because the causes of hair loss affect all people equally. Regardless of your age, gender, race, or ethnicity—there's a Nutrafol® supplement for you.
How long does it take to see results?
In clinical studies, patients saw hair growth improvement in 3-6 months with consistent use. However, results may vary so we recommend discussing your timeline with your provider. 
Can I just purchase drugstore hair growth products?
Of course, you can, but it won't be nearly as effective. Drugstore hair growth products typically aren't tested as rigorously, and can even lead to further hair damage. In addition, you don't have access to medical professionals to guide you through your hair growth journey. 
GET THE NATURAL OKLAHOMA LOOK™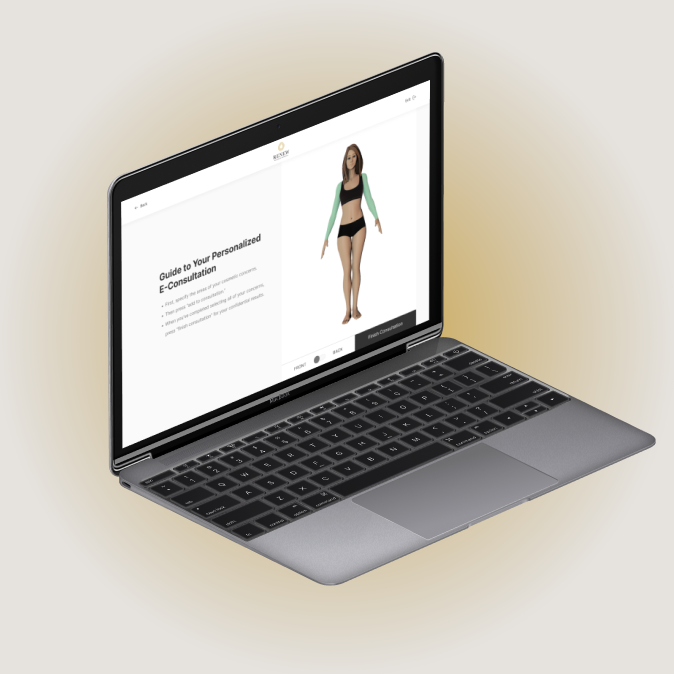 Get Started
Tell us more about what you need using our Virtual Consultation Tool. Simply input your concerns and we'll provide custom treatment recommendations for your unique needs.
Virtual Consultation