ED Treatment in Oklahoma City
Improve Blood Flow & Function
Erectile dysfunction (ED) is a very common condition in men over 40. Erectile dysfunction is a condition when poor blood flow to the penis affects one's ability to achieve a sustainable erection. Oftentimes, men with ED have difficulty getting and maintaining an erection voluntarily and naturally. With better erections, you can experience a better sex life and sexual health!
VitalityRED for ED is an all-natural ED therapy in Oklahoma City that improves a variety of symptoms for better function and satisfaction. This treatment combines multiple techniques to restore and heal symptoms of ED.
ED Treatment
Treatment Details
What it Treats
Difficulty achieving and maintaining an erection
"Weaker" or less rigid erections
Premature ejaculation
Treatment Time
6 treatment sessions over a 2 to 3 week period
Why Try ED Treatment in Oklahoma City?
01
Non-surgical
VitalityRED is totally non-surgical. This ED therapy uses your body's natural healing process to improve symptoms by shockwave technology.
02
Better Erections
You'll enjoy more rigid, lasting erections after your full VitalityRED treatment plan. 
03
Improved Sex Life
ED can impact your sexual health and your mental health. After treatment, many men feel a lot more positive about their sex life and overall well-being. 
The ED Treatment Process
What to Expect
Consultation
Before your ED therapy in Oklahoma City at Renew Wellness & Aesthetics, you'll meet for a one-on-one consultation with a provider. We maintain a welcoming environment where you can be comfortable talking through your symptoms and what you're experiencing. After discussing your health information and desired results, we'll determine if VitalityRED is the best treatment for your needs. 
Treatment
Before beginning, we'll walk you through the entire treatment process so you'll know what to expect. VitalityRED consists of 6 treatment sessions spaced out over a period of 2 to 3 weeks. During each treatment session, we'll make sure you're comfortable as we perform the shockwave therapy treatment. 
Next Steps
You'll complete the full treatment process for VitalityRED, and we'll check in with you to ensure your results. How quickly patients experience results varies between each individual, but some notice immediate results.
Pre-Care Instructions:
Speak to your doctor to ensure these treatments are right for you. During this time, you can review your medical history and your medications.
Post-Care Instructions:
Follow aftercare instructions as given by your provider.
Limit or avoid vigorous exercise on the day of your treatment.
Frequently Asked Questions
Does VitalityRED work?
This therapy works in greater than 90% of patients.
Does VitalityRED have side effects?
While the VitalityRED treatment is relatively new, there are no known side effects. Results per person vary.
Is VitalityRED painful?
The treatment is a minimally invasive treatment that is not painful.
When will I notice results? 
Results vary from patient to patient. Erections and longevity might happen immediately and sometimes it might take several months.
Will I have to take Viagra or other medications during treatment with VitalityRED?
No other medication or treatment is required or recommended while on VitalityRED. Patients who failed Viagra, Cialis, and other ED medications usually can avoid the use of medications but sometimes need to use them as a trigger to induce the erectile response.
Am I a candidate for ED therapy with VitalityRED?
The best way to find out if you're a candidate for ED therapy is through a consultation with a qualified provider. We will learn about your symptoms and goals for treatment to determine your candidacy.
Will I be able to exercise while in treatment?
The best way to find out if you're a candidate for ED therapy is through a consultation with a qualified provider. We will learn about your symptoms and goals for treatment to determine your candidacy.
How can my partner help during the ED treatment process?
Research suggests that ED has a negative impact on both a man and his partner, and might be a considerable source of distress for both members of the couple. There are many ways your partner can help. For instance, he/she attends doctor visits and talks to your doctor about the treatment method. He/she will benefit from receiving education as much as you about ED.
GET THE NATURAL OKLAHOMA LOOK™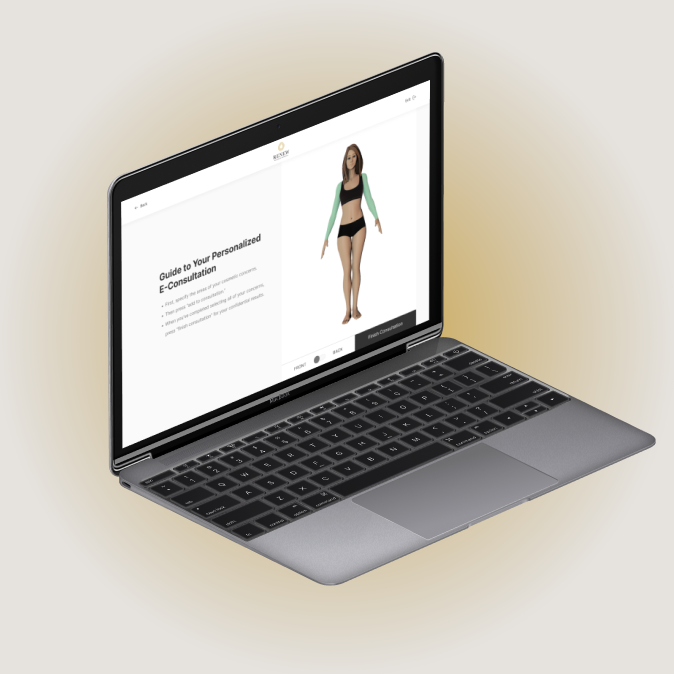 Get Started
Tell us more about what you need using our Virtual Consultation Tool. Simply input your concerns and we'll provide custom treatment recommendations for your unique needs.
Virtual Consultation