Vitamin Injections in Oklahoma City
Supplement Your Health and Wellness
Internal and external factors, both big and small, can take a toll on your body's proper functions. When you lack a sufficient balance of vitamins, you can struggle to feel your best or even get through the day.  Sometimes your body just needs a helping hand!
For next-to-instant physical and mental improvement, vitamin injections in Oklahoma City at Renew Wellness & Aesthetics incorporate the nutrients you need directly into the bloodstream.
Renew Wellness & Aesthetics is proud to offer Vitamin B12 injections and Super B Slim Boost Injections.  While Vitamin B12 is known to increase energy levels, the Super B Slim Boost is a vitamin-packed injection that can help boost energy, promote good health and speed up patients' metabolism. A careful blend of vitamins and essential nutrients can jumpstart your weight loss program while strengthening your overall health.
Super B Slim Boost contains:
Vitamin B12, Vitamin C, Vitamin B1, Vitamin B3, Inositol, Choline, Methionine, Riboflavin (B2), and Vitamin B5.
Super B Slim Boost injections are packed with vitamins and antioxidants, with potential benefits including:
Energy boost, increased metabolism, supported well-being and mood, improved metabolism of carbohydrates and fats, support for your organs, such as heart, pancreas, kidneys, and liver, eliminates toxins, healthy skin, teeth, and bones, improved brain function and memory, repair damaged tissue and wound healing, speed weight loss, guard against future weight gain, improved sleep, lowered cholesterol.
Vitamin Injections
Treatment Details
How it Helps
Energy Boost
Increased Metabolism
Supported Well-being and Mood
Improved Metabolism of Carbohydrates and Fats
Eliminates Toxins
Healthy Skin, Teeth, and Bones
Support for Organs (heart, pancreas, kidneys, liver)
Improved Brain-Function and Memory
Speed Weight Loss
Guard Against Future Weight Gain
Improved Sleep
Lowers Cholesterol
Eligibility
Female and Male
13 or older
Why Try Vitamin Injections in Oklahoma City?
01
Streamline Relief
By injecting nutrients into the bloodstream, you should start to notice improvements almost immediately.
02
No Downtime
There is no downtime or recovery period for vitamin injections at Renew Wellness & Aesthetics.
03
Long-term Benefits
Vitamin injections at Renew Wellness & Aesthetics can boost energy and speed up metabolism while improving and strengthening the patient's overall health.
The Vitamin Injection Process
What to Expect
Consultation
Prior to your appointment for vitamin injections in Oklahoma City, our providers will get to know you during a consultation. Here we'll discuss your specific concerns and goals so we can tailor our vitamin injections to your needs.
Vitamin Injections
Once we've established which vitamin solution helps you move toward your goals, you'll get to sit back and relax for a few minutes. This quick appointment will have you in and out in 10 minutes, making it an easy addition to even the busiest schedules.
Ongoing Treatment
Patients can safely receive vitamins at Renew Wellness & Aesthetics once per week.
Frequently Asked Questions
Are vitamin injections more effective than tablets?
Vitamin injections bypass your digestive system, allowing for complete absorption within the bloodstream. This allows for highly customizable treatments for the most efficient form of relief from related symptoms. 
Are vitamin injections safe?
Yes, vitamin injection therapy is safe so long as you come to a trusted provider for treatment.
What kind of vitamin injections are there?
From Vitamin C to B12, the options for vitamin injections in Oklahoma City at Renew Wellness & Aesthetics are plentiful. However, understanding the root cause of your health concerns through meeting with a professional can help you decide which vitamin injection is best for you.
Is the vitamin injection painful?
The treatment is not painful. We use a small needle that causes only minor, brief discomfort upon insertion.
GET THE NATURAL OKLAHOMA LOOK™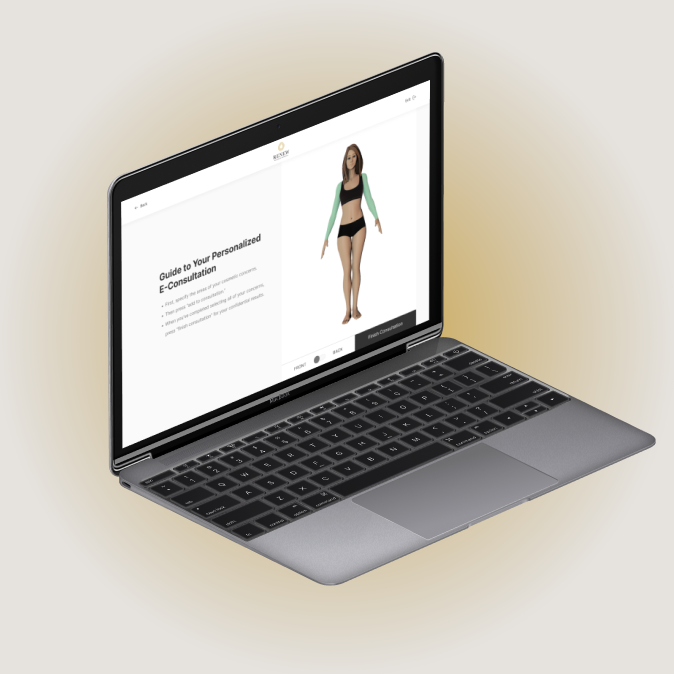 Get Started
Tell us more about what you need using our Virtual Consultation Tool. Simply input your concerns and we'll provide custom treatment recommendations for your unique needs.
Virtual Consultation