Custom Facials in Oklahoma City with ZO®
The Care Your Face Needs
ZO® Custom Facials from Renew Wellness & Aesthetics will address your skincare concerns and skin conditions. Whether you need exfoliation, acne treatment, hydration, skin brightening, deep cleansing, or a combination of these, a personalized facial treatment can address these issues for all skin types.
Renew Wellness & Aesthetics offers customized facials using the best in exclusive medical-grade professional products from ZO® Skin Health designed to help support healthy skin renewal.  To take your results to the next level, patients can incorporate ZO® Accelerated Serums for firming, brightening, or reducing redness.  These serums provide a highly concentrated dose of active ingredients to kickstart your results with your in-office treatment and to continue at home for 3 to 5 days.
In addition, Renew offers several enhancements to your facial experience including dermaplaning, LED light therapy, hydrojelly masks, lymphatic facial massage, and head and neck massage.   Ask your licensed esthetician which enhancements are right for your skin. These renewing ZO® Custom Facials help many of our patients at Renew Wellness & Aesthetics achieve a lasting glow in their skin.
ZO® Custom Facials
Treatment Details
What it Treats
Dry skin
Dull skin
Acne
Rosacea
Dark circles and puffiness around the eyes
Fatigued skin
Skin laxity
Eligibility
Men and Women
14 years and up
Recovery & Downtime
There is no downtime required.
Why Try a ZO® Custom Facial in Oklahoma City?
01
Hydrate your skin
A ZO® Custom Facial can address a variety of skin concerns including dryness, dullness, acne-prone skin, and rosacea.
02
Give your skin the care it needs
With the ZO® Custom Facial, you don't have to settle for a cookie-cutter approach to treatment. Your Renew provider will only treat your skin with the nourishment it needs providing you with the results you deserve.
03
Treat sensitive skin
ZO® Custom Facials from Renew Wellness & Aesthetics are great for even the most sensitive skin. Due to the fact that your treatment will be customized for the specific needs of your skin, you can expect a gentle, calming experience that will leave you looking and feeling renewed.
The ZO® Custom Facial Process
What to Expect
Consultation
Your licensed OKC aesthetician at Renew will do a thorough skin analysis and discuss your skin concerns and aesthetic goals, recommending the facial that best meets the needs of your skin.
Custom Facial Treatment
After changing into a Renew spa wrap, your licensed OKC aesthetician will ensure you are lying in a relaxed and comfortable position for the duration of the treatment. While enjoying aromatherapy, your skin will be renewed with a combination of cleansing, exfoliating, and massaging. Your spa experience will be completed with the amazing feel of cooling globes and a customized facial masque. You will leave with a fresh face of ZO® professional skincare and sunscreen, ready to enjoy the rest of your day.
Results
You will notice the results immediately after your treatment. Your skin will look and feel healthy and moisturized, with a visible glow to your skin.
Pre-Care Instructions:
Avoid sun exposure and self-tanners for at least 5 days before your facial. Wear an SPF 30+ daily.

Avoid exfoliating and harsh facial treatments for a week before your facial.

Let us know about any medications you take during your consultation.

Know the names of the skincare products you use.

Make sure your skin is properly hydrated by drinking adequate amounts of water.
Post-Care Instructions:
Avoid strenuous activity and exercise for the rest of the day to prevent excessive perspiration.
Avoid exfoliating treatments and products for a week.
Frequently Asked Questions
What results can I expect?
Immediately after your treatment, your skin will look and feel radiant and hydrated.
How many treatments will I need?
You will notice radiant and hydrated skin after your first treatment. For best results, we recommend maintaining your results with facial treatments every 4 to 6 weeks.
Is there a need for downtime?
There is no need for downtime. You will be able to return to normal activities and apply makeup immediately after your treatment.
GET THE NATURAL OKLAHOMA LOOK™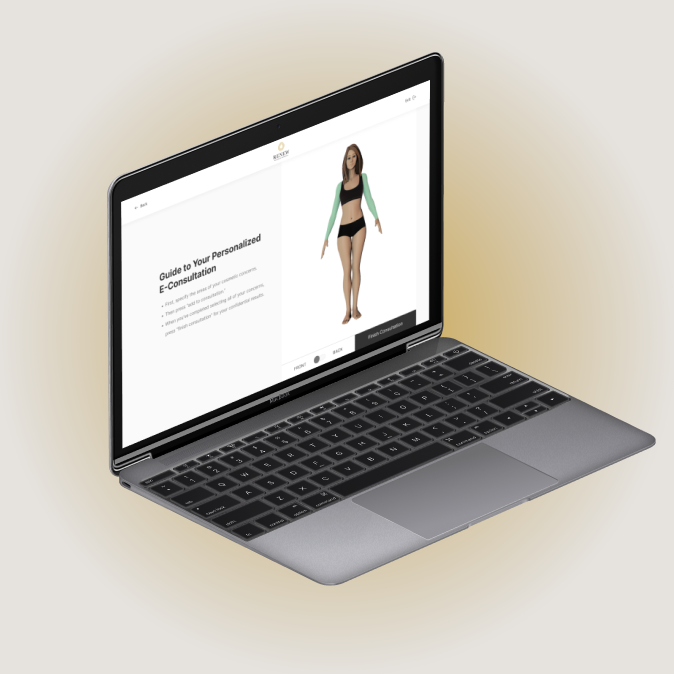 Get Started
Tell us more about what you need using our Virtual Consultation Tool. Simply input your concerns and we'll provide custom treatment recommendations for your unique needs.
Virtual Consultation