Microdermabrasion in Oklahoma City
Gentle Resurfacing for Brighter Skin
Dull or dehydrated skin can emphasize poor texture and signs of aging. While there are many products and lifestyle factors that can affect skin texture, one of the best ways to get smoother skin is through microdermabrasion.
Microdermabrasion is a process that gives you smoother, glowing skin through exfoliation. This gentle yet effective skin treatment gets rid of dead skin cells to reveal new, healthy skin. The result is more youthful, hydrated skin you'll love to feel.
Microdermabrasion
Treatment Details
What it Treats
Dull Skin
Fine Lines and Wrinkles
Scarring
Discoloration
Eligibility
Female or Male
18 or older
Recovery & Downtime
Your skin may be slightly sensitive, but there is no recovery time needed after your microdermabrasion treatment.
Why Try Microdermabrasion in Oklahoma City?
01
Promote Healthier Skin 
Over time, dead skin cells build up on the outermost layer of your skin (epidermis). This buildup creates a dull, flaky appearance that can emphasize texture. Microdermabrasion gets rid of dead skin cells, bringing healthy skin cells to the surface. 
02
Improve Signs Of Aging
When you have dehydrated or dull skin, fine lines, and wrinkles stand out because the skin is less plump and hydrated. Microdermabrasion in Oklahoma City at Renew Wellness & Aesthetics can lessen the appearance of these lines by renewing the skin through exfoliation.
03
Reduce Texture
If you suffer from acne scars that create texture, improving skin cell turnover helps to smooth and resurface this texture over time.
The Microdermabrasion Process
What to Expect
Book Your Consultation
Any great skin treatment starts with a thorough consultation. At Renew Wellness & Aesthetics, we ensure to match you with the best treatment for your needs. We'll examine your skin, discuss your goals, and determine that microdermabrasion is right for you.
Schedule Your Appointment
Once we determine that this treatment suits your needs, we'll book your appointment for microdermabrasion in Oklahoma City at Renew Wellness & Aesthetics. With a treatment time of less than an hour and zero recovery time, you can fit microdermabrasion into your schedule with ease.
Enjoy The Treatment
For the treatment itself, you'll sit back and relax as your provider goes through the techniques of microdermabrasion. Your specialist will use a handpiece over your skin to get rid of the outermost layer of dead cells for a renewed, glowing finish.
Next Steps
Once you're finished, we'll go over any aftercare instructions as needed. Your skin will feel smoother to the touch and possibly a little sensitive for a few hours. If needed, we'll book follow-up appointments before you leave.
Pre-Care Instructions:
Avoid sun exposure and waxing for 2 weeks before your appointment
Stop any exfoliating products or treatments 3 days before microdermabrasion
Post-Care Instructions:
Avoid direct sunlight and wear sunscreen.
Use gentle facial cleansing products to avoid irritating your skin
Frequently Asked Questions
How does microdermabrasion work?
The microdermabrasion process is safe and affordable because it is so simple. Gentle suction delivered through a special handpiece is used to direct a stream of very fine crystals over the surface of the skin. The gentle abrasive action of the crystals removes the rough outer layer of the skin to reveal the smoother, softer layer beneath. Because it is so gentle, the microdermabrasion process works equally well on all colors of skin.
What does microdermabrasion treat?
Microdermabrasion has proven effective in reducing the superficial signs of sun-damaged skin including fine lines, wrinkles, and age spots, as well as other blemishes such as superficial pigmentation, enlarged pores, oily and acne-prone skin, blackheads and whiteheads, and acne scars. Clinical trials are currently ongoing regarding the effectiveness of microdermabrasion for stretch marks.
What is the treatment like?
After an in-depth evaluation by our medical skin care specialist, an individual treatment program is created for each patient. The treatments are performed in our office and may take 15-45 minutes depending upon the severity of the condition and the area being treated. A typical program might include an initial package of 4-6 treatments spaced 7-10 days apart, followed by periodic touch-up treatments as needed.
Most patients experience little or no discomfort during or after treatment and may return to normal activities immediately. After the first treatment, the skin will have a fresh, pink glow for several hours and will be softer, smoother, and healthier looking right away. Cosmetics can be applied over a nonirritating moisturizer immediately after the procedure. Improvement continues throughout the treatment program. Because there are essentially no side effects, there is no limit to the number of treatments a patient can receive.
How long do microdermabrasion results last? 
How long microdermabrasion results last will depend on the cycle of skin cell build-up. We typically recommend maintenance microdermabrasion treatments every 6 weeks. 
What are the alternatives to microdermabrasion?
Until now, people's choices for restoring the skin's youthful appearance have been limited. Glycolic acid treatments, while popular, are quite superficial and do not remove as much of the rough, dead outer skin layer as the microdermabrasion process. Up to 12 glycolic peels may be required to duplicate the effects of just 3 microdermabrasion treatments. In addition, the microdermabrasion process eliminates the risk of an adverse reaction to the conventional peel and is more predictable in the way it interacts with the skin.
Laser skin resurfacing, a technique that has largely replaced dermabrasion and deep chemical peels, is a remarkable procedure for treating more advanced sun damage, deeper lines and wrinkles, and serious acne scarring. This more aggressive procedure can provide dramatic results but requires sedation, is more expensive, and can only be performed on lighter skin types.
Which is better, a chemical peel or microdermabrasion?
Whether a chemical peel or microdermabrasion is better depends on your unique skin concerns, sensitivity, and goals for results. We can recommend the best treatment for you during your skin consultation with an expert provider.
How often should I get microdermabrasion? 
Everyone's skin is different, but we typically recommend microdermabrasion every 4 to 6 weeks for the best long-term benefits and results.
GET THE NATURAL OKLAHOMA LOOK™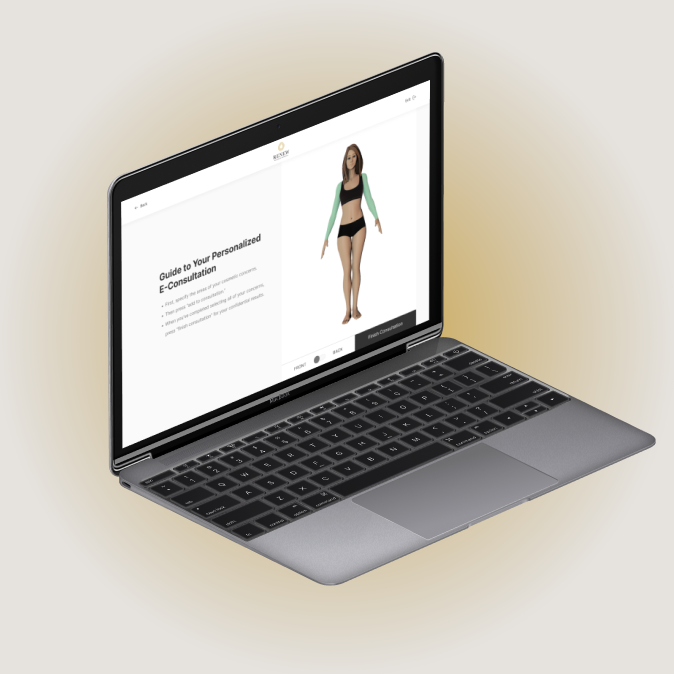 Get Started
Tell us more about what you need using our Virtual Consultation Tool. Simply input your concerns and we'll provide custom treatment recommendations for your unique needs.
Virtual Consultation