Exosome Therapy in Oklahoma City
Fight the Signs of Aging Naturally
Exosomes, are frequently confused with stem cells but are actually messengers that deliver information between cells throughout the body. Every cell in your body actually produces them. Stem cells do actually produce a lot of exosomes. They aren't really cells at all, though.
At Renew Wellness & Aesthetics in Oklahoma City, we use exosome therapy to effectively improve fine lines and wrinkles, reduce acne, as well as lessen many signs of aging. Our patients love this pain-free treatment that provides lengthy results. Exosome therapy is safe and requires no downtime.
Exosome Therapy
Treatment Details
What it Treats
Uneven skin texture
Sagging skin
Acne
Wrinkles and lines
Sun damage
Age spots
Scarring
Treatment Time
Varies based on the extent of treatment, but most sessions are 1-2 hours.
Eligibility
Female or Male
18 or older
Recovery & Downtime
There is no downtime required after an exosome treatment at Renew Wellness & Aesthetics in Oklahoma City. However, you should avoid anti-inflammatories after your treatment. You should also refrain from strenuous activities for 48 hours.
Why Try Exosome Therapy in Oklahoma City?
01
Safe with minimal side effects
Exosome therapy treatments have little to no side effects that should concern patients. A small percentage of treatment recipients experience tenderness at the injection site, but this only lasts for 24-48 hours at the most.
02
Natural
All cells in the body create these messengers so exosomes won't be rejected when used for treatment. There is also no risk of mutation or other adverse effects.
03
Long-lasting results
After receiving exosome therapy,patients can expect to last for 6-9 months. Receiving additional treatments can lengthen and improve results.
The Exosome Therapy Process
What to Expect
Consultation
At Renew Wellness & Aesthetics, consultations are where we truly get to know you. We'll listen to all of your concerns, assess the current condition of your skin, and work with you to determine a treatment plan that fits your needs.
Your exosome therapy appointment
When you arrive for your appointment, we will make you comfortable in one of our treatment rooms. We will go over the therapy treatment and answer any questions you may have thought of. Once you are ready, we will begin your treatment. The session will take 1-2 hours. You will be able to relax through the entire process, though.
Next Steps
We'll give you instructions on the best ways to maintain your results. We will also go over any additional aftercare instructions for your personal needs.
Pre-Care Instructions:
Avoid anti-inflammatory medications for at least 4 days prior to treatment.
Drink plenty of water the day before and day of your appointment.
Eat a nutritious breakfast the morning of your scheduled session.
Post-Care Instructions:
Avoid direct sunlight for 72 hours or until any tenderness has dissipated.
Refrain from picking at any scabbing that may occur.
We recommend always wearing sunscreen, but we strongly encourage it for a week after your treatment.
Frequently Asked Questions
When will I see results?
Most patients feel a tightening in the skin almost immediately after treatment. In the following days, the skin should begin to look more plump. Patients then begin seeing improvement in lines and wrinkles, scarring, and pore size in 1-3 days. Results continue to improve over the next 6-8 weeks.
How many sessions will I need
This varies from patient to patient. We will determine the best course of treatment for your individual needs during your consultation and as your treatment progresses.
How long do exosome therapy appointments take?
Appointment length can vary based on the number of areas being treated by exosome therapy. On average, sessions take 1-2 hours.
GET THE NATURAL OKLAHOMA LOOK™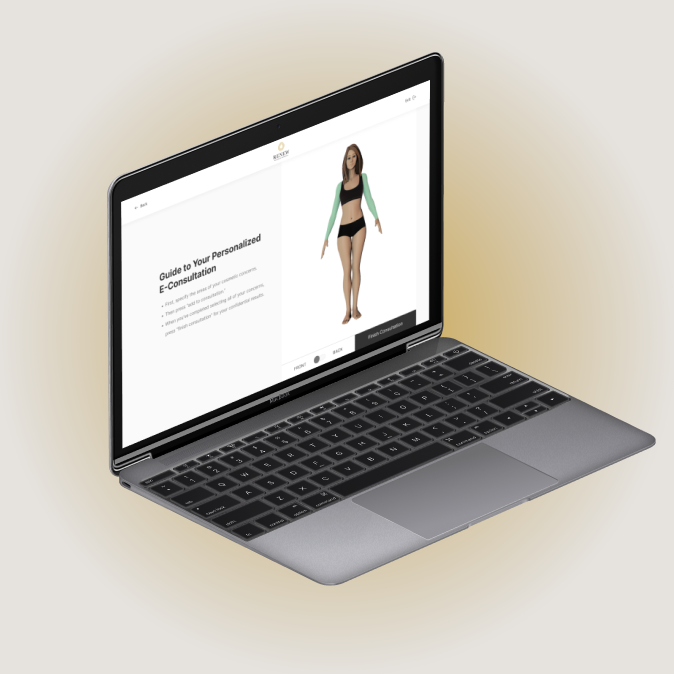 Get Started
Tell us more about what you need using our Virtual Consultation Tool. Simply input your concerns and we'll provide custom treatment recommendations for your unique needs.
Virtual Consultation